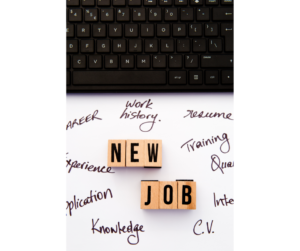 The technology ever-present in our lives is a constant reminder of how quickly our world is changing. Its influence is everywhere, changing the way we interact at work and play. Technology also continues to push the workplace to evolve and change and there are few industries who don't feel its impact.
Because of this, we've reached a tipping point where technology is evolving at a quicker pace than the skills many people possess – creating a gap between existing workforce skills and the skills needed to effectively do one's job.
Catch-Up
While we'll never totally catch up with the innovations of the last 50 years or so, it's possible to begin bridging the gaps through the upskilling process. Upskilling, defined as using additional skills or training to build upon and advance current skills, is something you can do for yourself and it can also be a great way to remain competitive in the work world. A stat from the U.S. Chamber of Commerce Foundation found 74% of hiring managers acknowledge a skills gap in the workforce, creating an ongoing obstacle for hiring.
A recent survey conducted by Staffing Industry Analysts (SIA) found 82% of workers are taking up the upskilling charge, looking to gain new skills in the areas of digital, analytical, soft skills and leadership. SIA survey participants cited looking to improve digital capability (59%), Excel skills (49%), entrepreneurship (45%), CV/resume writing skills (32%) and interview skills (31%).
Exploring New Careers
Gaining new skills can also help in making a career change, improving productivity, and keeping your mind sharp. In addition to taking a class or participating in a webinar, consider the opportunity for on-the-job skills through a temporary-to-hire or contract-to-hire position.
Staffing recruiters can assist in refining your search and help you determine how your current skills could be a good fit in a new role or even a new industry. A short-term assignment can be a great way to "try out" a position and experience a company culture to see if your skills and the company are compatible.
Talk to the employment recruiters at Staffing Kansas City today about current job postings and learn how to remain competitive in today's evolving job market.