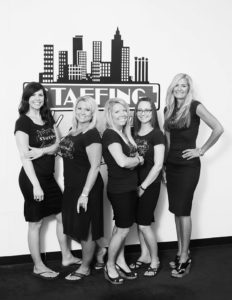 Are you one of the many companies losing out on the hiring of great candidates? If so, it might be time to rethink your hiring process. Worried about getting the wrong candidate, companies often spend weeks, even months putting a job candidate through the interviewing wringer. It's an exhausting process for both the interviewer and the candidate.
In an effort to rethink the hiring dynamic, companies like Omni Hotels are tacking the labor shortage in the hospitality industry with one-and-done interviews. After a short 10-minute phone interview, job candidates are invited to an in-person interview at the hotel property, the same day, if possible. Each interviewer also offers an alternative date in case the candidate is not available that day. On-site recruiters then make a hiring decision before the candidate leaves the hotel property. Candidates receive an electronic job offer letter within 24 hours of the interview.
Staying Flexible
With stiff competition in the hospitality industry, this speedy process ensures Omni a win-win proposition. Namely, there's no chance of losing a great candidate to another company and the organization gets back to its pre-pandemic staffing levels as quickly as possible.
One of the hardest hit industries, leisure and hospitality had the highest percentage of workers resigning in Sept. 2021 at 6.4%. The shortage of qualified labor has translated into pay raises, more benefits and the possibility of a sign-on bonus.
This one-and-done approach can also work outside of the leisure and hospitality industry, particularly for companies working with a staffing agency. Staffing clients can specify a one-and-done approach with confidence because the staffing recruiter has already conducted a thorough screening, interviewing and testing process.
To learn more about streamlining your staffing process, contact our job recruiters at Staffing Kansas City. We help Kansas City Metro area companies find Top Performers in secretarial, sales, clerical, accounting, customer service and professional positions in addition to onsite mailroom, document center and call center management.