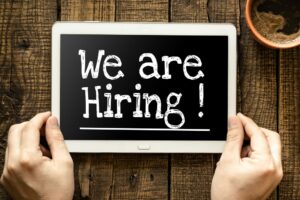 In June and July, the job market continued to move forward, showing positive signs of post-pandemic recovery. June at 962,000 and July at 1.1 million were both higher than previously reported estimates. During this time, the unemployment rate also dropped slightly from 5.4% to 5.2%.
The back-to-back months of 900,000-plus gains in June and July were considered "better than good, they were great," said David Berson, chief economist at Nationwide Mutual in a September U.S. News and World Report article.
In August, the Labor Department reported a slowing of progress with employers only adding 235,000 jobs, making it the worst month since January. This number was less than one-third of the number of jobs expected.
Services with notable job gains included professional and business services, transportation and warehousing, private education, manufacturing and other services, according to the report. A decline took place in retail trade.
Issues regarding the Delta variant are hurting the leisure and hospitality sections, and reasons for the drop might be attributed to a spike in coronavirus cases, hypothesized some economists. Others attributed delays in the reopening of offices and the handling of the coordination of mask and vaccine requirements. Small businesses are also vocal about difficulty in filling open positions and the inability to hire qualified job candidates, but others see this as more of a blip and not a continuing trend.
"Small employers are struggling to fill open positions and find qualified workers resulting in record high levels of owners raising compensation," said Bill Dunkelberg, NFIB chief economist. "Owners are raising compensation in an attempt to attract workers and these costs are being passed on to consumers through price hikes for goods and services, creating inflation pressures."