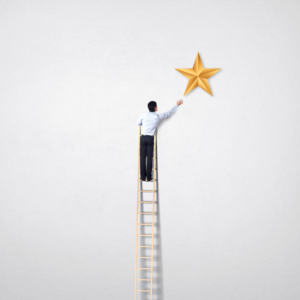 Hiring is incredibly expensive. Yet coaching for internal mobility, one of the most reliable ways to boost employee retention, is often ignored for other less-successful methods. With retention staying high stakes at many companies, it's interesting that there are few concrete examples of action being taken to make internal mobility a priority.
It almost seems to be a case of not knowing what you have until it's gone. In fact, LinkedIn's Workplace Learning report found only 15% of employees say they have been encouraged to move to a new internal role. Which begs the question, if someone were worthy of being hired the first time and they do excellent work, wouldn't it be worthwhile to find ways for them to grow internally?
The lack of emphasis on internal mobility appears to be two-fold. 1) Employees don't know how to find internal opportunities and 2) hiring managers don't know how to locate top job talent within their own organization.
Skill Sets
Knowing the skill sets employees currently have has been a terrific way to figure out who has an aptitude and desire to learn new skills. This is an important designator as employers across multiple industries face a range of skills gaps. The gap between the skills an employee has and the skills an employer will need in the future will presumably only grow greater as companies consider adding artificial intelligence (AI) to their organizations. But even with the implementation of AI in practice, this will not guarantee the business will have employees with the skills to successfully work with AI.
Internal Mobility Commitment
Those organizations interested in internal mobility or renewing an earlier commitment to internal mobility will require a thorough top-down/bottom-up approach. This could include an employee working with a coach or a team to figure out their next career move, learning how to boost skills gaps or to practice improving resumes and interview skills.
Other organizations might choose an approach that focuses on taking a skills inventory of current employees to concentrate on hiring within. This can be especially effective as many companies want to make the most of the talent they currently have. Both options will require an investment in budget and resources.
Creating Coaches
But these changes cannot occur without the right people at the helm. At their core, coaches are people who want to help others succeed. These individuals thrive by helping with the development of skills and abilities, which in turn improves productivity within the job and company performance. Employees with a good support system also have a greater likelihood of obtaining the skills and resources they need to work more efficiently, and the confidence needed to adapt to changing environments.
Coaching Skills
Active listening
Communication
Time management
Organizational skills
Goal setting
Education
Evaluation
But coaching is not one-size-fits-all and the role cannot be effectively conducted by pushing managers through mandatory learning & development sessions. Being a good coach recognizes not only what makes a good employee but what makes a good person. That includes cultivating the so-called soft skills of active listening, observation, empathy and understanding and applying those skills to themselves and those around them.