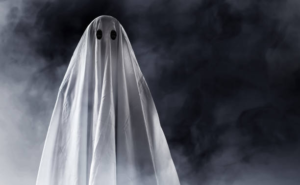 A new article from Indeed.com shared survey results that not only is ghosting becoming more common with employees, but it's also occurring in rising propensity with employers.
Defined as the sudden disappearance without a call, email or text, ghosting is unfortunately becoming more the norm than anomaly. The survey from Indeed found that in the past year, 28% have ghosted an employer, a 10% increase from 2019. Ghosting behavior can include communication ending after an initial phone screen or interview or as a "no-show" on the first day of work.
48% stopped communication with a prospective employer
46% did not show for a scheduled interview
7% did not show for the first day of work
Reasons for ghosting shared by job candidates include receiving another offer (20%), deciding the job was not right (15%) and dissatisfaction with the offered salary (13%). In 2019, 53% ghosted after deciding the job was not right for them.
Both Sides
Far from being without blame, a whopping 77% of job seekers have been ghosted by a prospective employer since March 2020. 10% reported being ghosted even after a verbal job offer was made. While one might think employers would be defensive about such a statistic, only 27% of employers said they were not guilty of ghosting a job seeker over the last year. What was once considered a bad practice is now being normalized.
While the pandemic seems like the perfect scapegoat for such bad behavior, only 4% of job seekers said COVID-19 was the reason for ghosting. Some suggest ghosting is becoming more prevalent among employers because they are overwhelmed with new requests.
Keeping Score
As ghosting rises, it is important to know that both sides are keeping score. Employers are also more likely to keep track of those who ghost by neglecting to respond, skipping an interview or being a no-show on the first day, and more job seekers (54%) are reporting repercussions for ghosting behavior.
On the other side, job seekers are spreading the word about organizations who ghost, sharing the message on social media and through word of mouth.
Rising Above
What could be worthwhile for both sides to consider is that ghosting is more likely to occur when one side or the other feels their needs are not being met. Building relationships is important for both employees and employers and this cannot successfully happen without genuine efforts of transparency and authenticity on both sides.