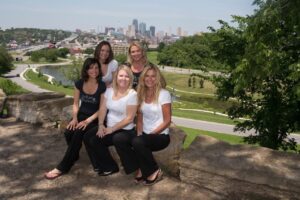 On August 28, 2021, Gov. Mike Parson of Missouri signed into law a COVID-19 liability bill and the Victim's Economic Safety and Security Act (VESSA)
Limiting COVID-19-related Liability
The COVID-19 liability bill includes three provisions to limit liability related to COVID-19 for Missouri businesses. The new law doesn't change the exclusive remedy provisions of Missouri's workers' compensation laws. This includes avoiding liability in incidences where a guest, vendor or contractor alleges a claim of COVID-19 exposure, COVID-19 medical liability and COVID-19 products liability.
Those seeking to recover for these three provisions must prove "recklessness" or "willful misconduct." This is a higher standard than tort claims businesses traditionally face. The COVID-19 exposure liability provision applies to all employers with physical locations in the state of Missouri.
The statute also provides if those providing a service, activity, accommodation or product post a conspicuously written warning at the entrance of the business, the plaintiff assumed risk of COVID-19 exposure by entering the establishment. Religious organization aren't required to post the notice.
Signage Example
WARNING
Under Missouri law, any individual entering the premises or engaging the services of the business waives all civil liability against the individual or entity for any damages based on inherent risks associated with an exposure or potential exposure to COVID-19, except for recklessness or willful misconduct.
Victim's Economic Safety and Security Act (VESSA)
The VESSA employment law imposes unpaid leave and accommodation obligations on employers of victims of domestic and sexual violence. The law provides job-protected leave and safety accommodations.
The Act applies to businesses with 20 or more Missouri employees. The amount of time varies by the size of the business. Employers must maintain the group health plan for the duration of the leave and must restore an employee to their position after a VESSA leave.
An employee of a VESSA-covered business may request job-protected leave for a qualifying reason with at least 48 hours advance notice of the intention to take leave, unless giving notice is not practicable:
Seeking medical attention for, or recovering from, physical or psychological injuries caused by such violence.
Obtaining services from a victim service organization.
Obtaining psychological counseling.
Participation in safety planning, temporary or permanently relocating, or taking other actions to increase the safety of the employee or employee's family or household member.
Seeking legal assistance or remedies to ensure health and safety.
VESSA Accommodations
Adjustment to a job structure, workplace facility, or work requirement including a transfer or reassignment.
Modified schedule.
Time off work.
A changed telephone number or seating assignment.
Installation of a lock or implementation of a safety procedure; or
Assistance in documenting domestic violence that occurs at the workplace or in work-related settings, in response to actual or threatened domestic violence.