The Staffing Kansas City Remembrance Scholarship is dedicated in memory of Christian Lee Peters, Sam Donnici, Jr., Janet Lichtenauer, Marc Lee, and Peggy Cannon. This scholarship promotes our belief in the importance of continuing education and training.
The award is a $2500 scholarship to a college, trade school or computer training center.
Good luck!
Rules and Regulations:
You must be or have been employed by Staffing Kansas City, Inc. between the dates of August 1st, 2022 and August 1st, 2023.
Your application must be received by the posted deadline.
You will have 24 months to claim the scholarship.
The scholarship will be paid directly to the college, trade school or computer training center of your choice.
Scholarship award may be divided between two participants.
Tax Consequences:
The award is non-taxable if you are seeking a degree at a qualified educational organization.
You will be responsible for taxes in the event the award is taxable.
---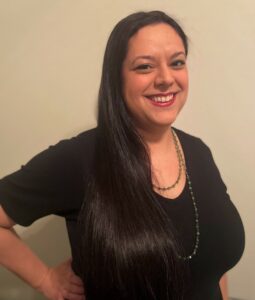 We want to congratulate Dana as our 2022 Staffing Kansas City Remembrance Scholarship winner:
"Working in the staffing industry has been a positive, life changing experience for me in multiple ways.
Staffing job placements have allowed me to regain my confidence as a flexible, valuable professional. I felt truly low after my early pandemic layoff from a niche industry, and worried that my 9 years of experience would not translate well to other professions.
Staffing KC saw my potential, and has placed me in a variety of positions which keep up my clerical skills, yet allow my primary focus to stay on my educational pursuits.
I am currently pursuing a certificate at the Court Reporting Institute of Kansas City (CRIKC), and need to practice stenography every day. Staffing KC is understanding of my time constraints, and offers me assignments which do not conflict with my current class schedule, or the evening classes I'll be starting this fall.
Even more valuable than the flexible work hours is the professional networking afforded by my staffing assignments. My temporary employers are happy to share the legal intricacies of their industries, and often have kind words of encouragement after thanking me for a job well done. Staffing KC even sent me to work at a law office for 6 weeks. I learned how seriously court reporters are needed everywhere in the country, and made important contacts for my future career.
The Staffing Kansas City Remembrance Scholarship would pay for the first semester of tuition in the second half of my court reporting program."