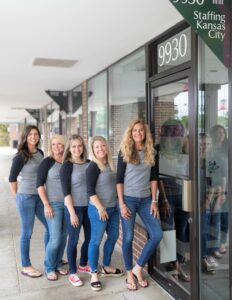 The last year has left many people feeling disconnected.  This New Year let's get reconnected.  We would like to share a few of our resolutions/goals for 2021 and a couple things you may not know about each of us.
Marie Phelan
Looking forward to 2021:
I don't usually make resolutions.  Instead, I have goals throughout the year.  One of my 2021 goals is to read more books.  I read 25 books last year so that is my starting point!"
Things you might not know:
I LOVE liver and onions!
My husband and I worked at the same radio station in Chicago, but we didn't know each other at the time. We didn't meet until four years later in Indianapolis!
Shelley Seibolt
Looking forward to 2021:
I do believe in New Year's resolutions. My resolution is to strive to be the best version of me possible for myself, my friends and my family.
Things you might not know:
I am a barrel racer, and I am single.
Ashley Gardner
Looking forward to 2021:
My focus in the New Year will be to continue to be happy in the present and look forward to what each new day brings. I believe that this mentality started to get lost in 2020. This means also doing, not only dreaming about actions that instill positivity and happiness.
Being present in the moment will reign supreme on that idea, whether family game nights, horseback riding, reading and studying, workouts or whatever a point in time deems. Does that mean adhering to a strict schedule? Absolutely not! Adaptability, flexibility and spontaneity all will play a part to ensure a flow of positive mojo.
Things you might not know:
I have an obsession with Vladimir Putin. I nerd out on the paranormal.
Michelle Lee
Looking forward to 2021:
In 2021, I am going to focus on growing and learning to work toward my goals better. In 2020, it has been easy to coast along and dwell on the pandemic getting me stuck in place. This involved both personal and professional goals. I plan to make 2021 the best year ever, and I won't let the world's craziness keep me down!
Things you might not know:
I live on acreage in the country an hour south of Johnson County, and love my house, my coworkers and my job. The drive is no problem for me! Funny thing too, I have no farm animals, only a dog and a cat. Growing up on a farm, I had my fill of cows, pigs and chickens many years ago.
Roses Ammon
Looking forward to 2021:
2020 has definitely been a doozie. It did, however, remind me of how much I love people and how full my life is when I am doing things for others. As Pablo Picasso said, "The meaning of life is to find your gift. The purpose of life is to give it away." In 2021, hopefully I will get to volunteer more and help those in need.
Things you might not know:
I am one of six and have over 40 first cousins on my mother's side alone.   We are all close like brothers and sisters.   Also, I would rather go to a sports bar and have an ice cold beer then go to a fancy restaurant.
Start 2021 off right and learn the many benefits of working with the Staffing Kansas City team.